NASA's Cassini spacecraft has provided scientists the first close-up, visible-light views of a behemoth hurricane swirling around Saturn's north pole.
In high-resolution pictures and video, scientists see the hurricane's eye is about 1,250 miles (2,000 kilometers) wide, 20 times larger than the average hurricane eye on Earth. Thin, bright clouds
Not everyone believes Dzhokhar Tsarnaev is a terrorist.
Despite seemingly
The definition of the word
As the case develops there continues to be more odd
Medical marijuana became legal Monday in the Czech Republic and is now available for sale in pharmacies. Monday was part of the Easter holiday there, so it didn't actually go on sale until Tuesday.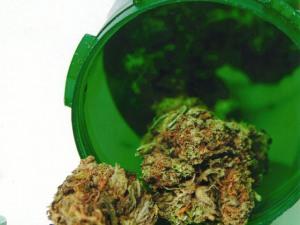 Medical marijuana is available by prescription only and has been okayed for people suffering from cancer, Parkinson's disease, multiple sclerosis, and psoriasis.
Medical marijuana is being imported — either from Israel or the Netherlands — for the first year, while the State Institute for Drug Control prepares regulations for national production. It must determine how much marijuana will need to be cultivated and organize tenders for marijuana purchases from Czech farmers. The regulatory body intends to issue licenses to local growers for a maximum of five years each.
PRAGUE: Medical marijuana legally went on sale Tuesday in pharmacies across the
BIQ House, a 15-unit net-zero energy apartment complex clad with an algae-filled bio-adaptive shell, is completed in Hamburg, Germany, as part of the International Building Exhibition.
.
Today, here's a look at a freshly completed residential complex in Hamburg, Germany, where even Slimer would feel right at home. And while it may not contain an ounce of ectoplasm, tiny photosynthetic organisms commonly associated with